Bio Huma Netics, Inc. (BHN), a leading miner and manufacturer of raw humates (humic and fulvic acids) as well as creator of soil amendments and crop nutrients based on humic technologies, has announced structural changes and expansion of its core leadership team to better align with the company's continued growth and strategic goals. The BHN Research and Development Center has also welcomed two new members from Brazil. The newly promoted and appointed individuals stepped into their new roles effective January 2023–a milestone year for BHN as it will be celebrating its 50th anniversary.
With these new developments, the BHN executive leadership team includes Lyndon Smith, Jonathan Plehn, Justin Smith, Steve Lunt, Melanie Parkinson, Mike Boyd and Fred Nichols.
Jonathan Plehn: President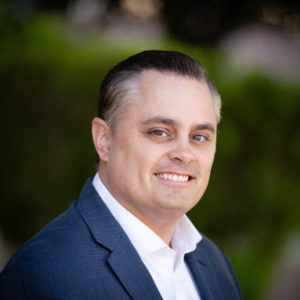 Jonathan Plehn is the new president of BHN. He succeeds Lyndon Smith, who will continue to serve as chief executive officer. Plehn joined BHN in 2020 as the chief financial officer (CFO) with more than 20 years of experience as a proven leader in the global finance sector.
In his new role, Plehn will focus on internal operations, providing Smith the bandwidth to become even more visionary and working closely with the internal research and development team and external partners and industry groups.
Steve Lunt: Chief financial officer (CFO)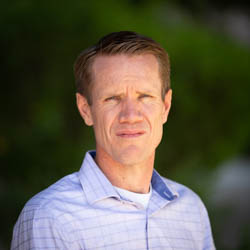 Steve Lunt has been promoted to chief financial officer, succeeding Plehn. Lunt is a finance and accounting professional with a career spanning 17 years in progressive leadership within world-class business environments including Big 4 experience.
Lunt joined BHN in 2020 as the VP of accounting/corporate controller and was responsible for overseeing all accounting functions for four subsidiaries (two in the U.S., one in Mexico and one in Brazil).
Fred Nichols: Chief marketing officer (CMO)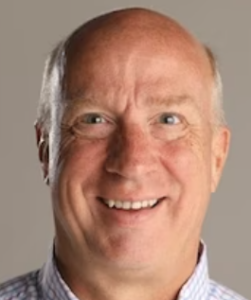 Fred Nichols came on board as the chief marketing officer in October 2022. Having worked in 20 countries with a range of clients, Fred brings more than 30 years of agricultural marketing experience.
Nichols has built and supported brands across multiple ag sectors, including crop inputs, equipment and financing. He provides vision and guidance to form the BHN brand while helping to integrate marketing with sales, research and field service. He is a member of the board of directors at Agricenter International in Memphis, Tennessee, and serves as a marketing mentor for AgLaunch, an accelerator for ag start-up companies.
Dr. Mirella Santos: Senior plant cell and molecular biologist (visiting scientist)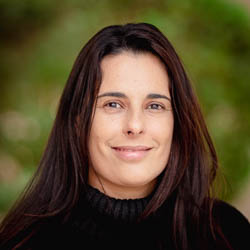 Mirella Santos is from Brazil and has joined BHN as senior plant cell and molecular biologist (visiting scientist). She did a postdoctoral at Arizona State University (2011) and has extensive experience in stress physiology and molecular biology. Santos works as a full professor at the Federal University of Rio de Janeiro (UFRJ). She was also a post doc at The Brazilian Agricultural Research Corporation (Embrapa) Genetic Resources for five years at the Plant Transgenic Lab.
Dr. Daniel Zandonadi: Senior plant physiologist/agronomist (visiting scientist)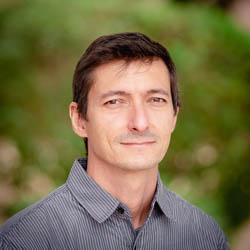 Daniel Zandonadi is also from Brazil and is married to Mirella. He has joined BHN as senior plant physiologist/agronomist. Zandonadi has worked extensively with humic substances since he started studying agronomy at Rio de Janeiro State University (UENF) at age 19. He spent six years at Embrapa working with organic fertilizers and went to the Federal University of Rio de Janeiro (UFRJ) before joining BHN as a visiting scientist.
"This is a very exciting time for BHN! Our leadership team has gained highly qualified, well-deserving and valuable members," said Smith. "As always, the focus will remain on achieving operational excellence, greater customer satisfaction, and leading the company to new heights over the next 50 years. Jonathan will be fantastic as the new president because he understands both the growth opportunities and the day-to-day challenges faced by the company. Our future is in great, experienced hands."
"I am thrilled with this opportunity—I see a lot of potential in our products, and because of that there is a great scope for expansion and growth," said Plehn. "The fulfillment of being instrumental in the growth of a company from something much smaller to something much bigger and significant is what drives me to put in the work consistently to make things better. As a company, we want to grow, we want to improve, we want to build with a group of like-minded people–and that's what we have at BHN."
Video: Earth Day, 2022
On April 22, let's celebrate by doing something good for Planet Earth. There are enormous environmental challenges ahead, but also great opportunities.
Do Constructed Wetlands Improve Water Quality?
By Jael Batty Constructed wetlands, which mimic natural wetlands, treat municipal and industrial wastewater, mine drainage, small business and household greywater, animal wastes, and agricultural and stormwater runoff. They are recommended by regulatory agencies as a best management practice to control urban runoff.
This Week in Ag #15
"Your rows sure are straight." Those may have been the most pride-filling words I ever heard. They were first spoken to me by one of my landlords, Orville Larson, the spring after my dad passed away and all farming operations fell entirely on me. Orville made a habit of driving out to his farm to see...