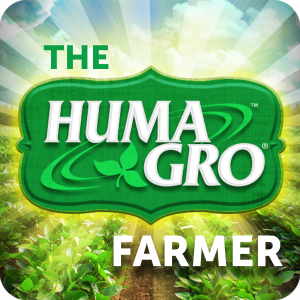 Bio Huma Netics, Inc. (BHN), has launched a new podcast series titled The Huma Gro Farmer. The podcast features episodes on how to "grow healthy"—featuring interviews with industry leaders on specific agriculture-related topics, how to use Huma Gro® products for superior results, and best practices for using product combinations for specific crops (early podcast episodes focused on strawberries).
BHN VP of Marketing Ray Speakman said, "We're really excited about this podcast series; it's been a dream for us to have a platform like this where real people can help us tell the Huma Gro® story in interesting ways. Reaction to the initial episodes has been very positive, and we look forward to having a long run with this series. Episode story ideas have been coming in pretty fast, and we encourage people to leave comments and suggestions on the podcast archive page."
The Huma Gro Farmer can be subscribed to from Apple i-Tunes, Google Podcasts, Stitcher, Spotify, and other major podcasting platforms. An episodes archive, along with subscription options, can be found on the Huma Gro® Website at https://humagro.com/podcasts/.
Video: Earth Day, 2021
Over 50 years ago, on April 22, 1970, 20 million Americans took to the streets to protest environmental destruction and to celebrate the wonders of Planet Earth. The basic message was that we had to find new ways to live our lives, raise our food, and conduct our businesses that were environmentally friendly and sustainable—that...
Paving the Way with Effective Environmental Products
Bio Huma Netics Inc. (BHN) provides ecologically sustainable products and services that replenish the earth by restoring water quality, reviving soil fertility, and renewing food value, thus enhancing the quality of life for all living beings. Using its proprietary Micro Carbon Technology®, BHN manufactures its HUMA GRO® and HUMA GRO® TURF lines of liquid nutrient...
Fertilgold® Organics Earns OMRI-Listing for 24 Initial Products
Fertilgold® Organics, a brand of organic fertilizer products from Bio Huma Netics, Inc. (BHN) headquartered in Gilbert, Ariz., has achieved Organic Materials Review Institute (OMRI) listing for 24 initial products. Of these, 18 OMRI-listed liquid crop nutrition products are based on the company's proprietary nutrient carrier, Micro Carbon Technology®, which carries nutrients to plants more...